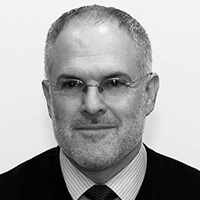 Keith Rubin, M.D.
Board Member
Keith Rubin, M.D. is Founder and CEO of ILiAD Biotechnologies and serves on the Executive Board. Prior to ILiAD, Dr. Rubin founded Seedlings Life Science Ventures, a medical technology company that has successfully developed and advanced multiple patented technologies including the out-license of IP for a commercialized auto-injector to treat anaphylaxis. From 1990 to 2000, Dr. Rubin practiced Internal Medicine with a primary focus on the care of patients with HIV and AIDS in New York City and served as Teaching Attending at Beth Israel and Cabrini Medical Centers and St. Vincent's Hospital. Dr. Rubin has been Assistant Professor of Clinical Medicine at the University of Miami Miller School of Medicine (UM) and New York Medical College, and has held several positions in technology innovation at UM, including Executive Director of BioScience Ventures. He is a graduate of the University of Miami School of Medicine and holds a B.A. in Biology from Princeton University.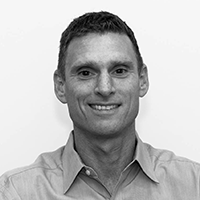 Ken Solovay, Board Member. Ken has 25 years of experience in the healthcare industry, including positions in product development and program management at Johnson & Johnson and C.R. Bard as well as executive management roles at the start-up ventures Aspiration Medical Technology (AMT), GMP Companies and Seedlings Life Science Ventures. As President of AMT, Ken was responsible for bringing an obesity treatment from concept through development and validation in clinical trials, as well as being instrumental in the company completing a $16 million series D capital fundraise that led ultimately to FDA PMA approval. Ken has extensive experience developing implantable devices with minimally invasive delivery systems, and holds 36 US patents. Ken has a M.S. in Biomedical Engineering from the University of Alabama at Birmingham with an expertise in Biomaterials, and a B.S. in Materials Science & Engineering from the University of Florida.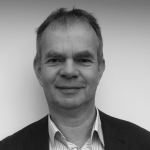 Marcel Thalen
Board Member
Marcel Thalen is CEO of BioLyo. He has 30 years of experience in process development, manufacturing, and drug development of vaccines and other (live) biologicals. Marcel is an expert in the physiology of bacterial pathogens, exploiting this knowledge to increase the productivity and consistency of manufacturing and thereby the quality of the resulting products. Marcel started his career at the RIVM/Netherlands Vaccine Institute (NVI) where he had increasing responsibilities, advancing to Department Head of Process Development. Subsequently, Marcel became Scientific Officer for SynCo Bio Partners (a leading contract manufacturing organization) where he managed process development and GMP manufacturing projects involving live biologicals including lyophilization development. More recently, Marcel has held executive positions in drug development for Qu Biologicals and GT Biologics. Marcel received his PhD in Biotechnology from Wageningen University, where he published his thesis on "Whooping Cough vaccines: production of virulent biomass", in which he developed an improved chemically defined medium for Bordetella Pertussis.